Realizing product ideas for leading brands
Medical technology products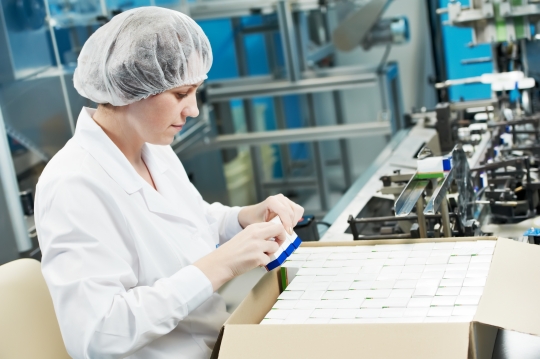 Medical technology from Sweden
Paragon Nordic offers our customers flexible solutions that start from finished concepts or where we together develop a product from the idea stage. We can also fill your already developed and registered products. Our focus and specialty is in the development and production of all forms of aerosols within the medical technology area but we can also offer other types of product formats.
Some of the services we can offer:
Development of medical devices in accordance with ISO 13485:2016
Regulatory expertise in medical technology
Technical expertise in aerosols, sprays, mousses, lotions, pumps, etc.
Innovative product development that can realize your ideas
Patented base formula for various skin conditions that can be adapted to your needs
Patented base formula for nasal application can be adapted to your needs
Read more about our services and work for sustainability and quality here!
Medical devices
Paragon Nordic offers development and production of medical devices, mainly in the form of aerosols but also Bag-on-Valve system. We are also able to produce other types of packaging formats such as pump sprays, plastic bottles and lotion pumps. The production is in accordance with the requirements of ISO 13485 and depending on changes in product classification, or special requirements of the customer it can be performed in clean rooms under ISO Class 8 or in the same facilities for the production of cosmetic products in accordance with the requirements of ISO 9001.
Medical devices can be varied endlessly. Through development and close cooperation with the customer our product developers produce various formulations and product suggestions. As part of the development of a new product we also offer to produce products that can be used for clinical evaluation and study. If the customer already has a formula or an approved registered product, we can help with scaling, validation and ultimately production.
Some examples of products we work with are:Dermatological products, Topical products, Nasal formulations, Proderm technology andTick freeze spray
Suncare
The awareness of the need to protect our skin from the sun is high. The protection should be easy to apply, provide effective protection and be longlasting. Consumers with sensitive skin also prefer if the protection has a caring effect. When using Paragon Nordic to develop and produce your suncare products you can choose to use skin care base formulas that provide both protection against the sun and a nourishing effect for the skin.
Some of the product categories we work with are:
Sunscreen mousse
Sunscreen spray
Sunscreen as lotion/cream
Tanning products
After sun
Proderm Technology® & Pro-Q® derm
Proderm technology and Pro-Q derm are baseformulas that can be used to create a wide range of products in skin care, foot care and sun protection. Thanks to its nourishing and healing properties it is also suitable for products for dry and irritated skin and for sensitive skin.
For more information about how we can use these product bases for your products, please contact us! The technology is well documented and supported by a large number of studies.
Do you want to know more?
Contact us!
---
Please contact one of our Key Account Managers and we will tell you more about how we can develop and produce your next product together. You will find them HERE.