We create your products with sustainability in focus
Develop food and nutritional products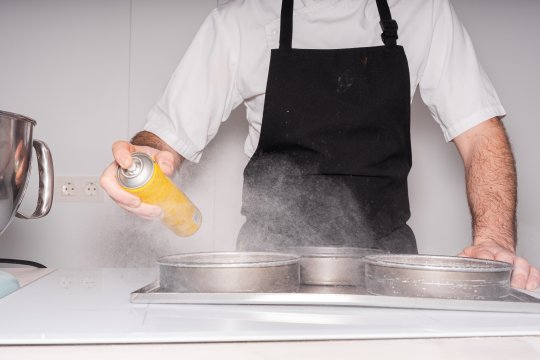 Food made from high-quality ingredients
The use of food on aerosols has long been highly appreciated. The application is hygienic, easy to use, and effective. We mainly work with oils and eggs on aerosol, creating a product that suits your or your customer's needs. We are also happy to discuss other projects. We can also produce food products with bag-on-valve technology and compressed air. Today, oils in aerosol form are widely used in households, restaurants as well as industry. The different mixing possibilities also make it suitable to adapt to specific types of food.

Producers of organic food products
Paragon Nordic is proud to be EU organically certified for the production process of filling and packaging organic food. Feel free to contact us for more information about how we can create organic products for your brand!

Want to know more?
Contact us
---
Get in touch with one of our Account Managers to find out more about how we can develop and produce your next product together.