We make your product ideas come to life
Develop sunscreen and tanning products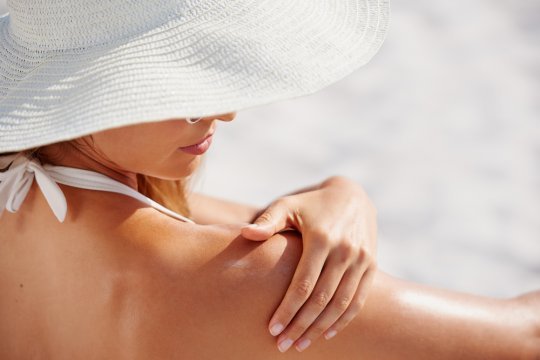 Effective sunscreen products with care for the environment
There is a high awareness of the need to protect our skin from the sun. At Paragon Nordic, sunscreen is one of our areas of expertise in product development and knowledge of the existing regulations. We have experience developing and producing sunscreen with different levels of sun protection factor, SPF - the measure of defense against the sun's UVB rays. All sunscreens we make also contain a high level of protection against UVA rays, which cause skin cancer, sunspots, and wrinkles if they get into the skin.
We can manufacture sunscreen in various formats, such as spray, lotion, and mousse. The product must be easy to apply and provide efficient and long-lasting protection. Our Product Developers create your formulation using chemical sun filters, which absorb harmful UV radiation before it reaches the skin. Chemical sun filters have superior cosmetic elegance compared to physical variants and have a lower impact on our environment, especially on coral reefs.
We primarily develop sun protection products for the EU market, but we can also create products for the USA and other parts of the world.
Tanning without sunshine
Self-tanning products are rapidly gaining popularity as people become increasingly aware of the risks of exposing themselves to the sun but still want to look tanned. We listen to your wishes regarding shade, consistency, and fragrance to formulate a product that suits the needs of your target group and strengthens your brand.
---
Some of the product concepts we work with in sun protection and self-tanning are:
Sunscreen mousse
Sunscreen spray
Sunscreen lotion/cream
Tan activator
Self-tanning products
Tanner remover
After sun
Want to know more?
Contact us
---
Get in touch with one of our Account Managers to find out more about how we can develop and produce your next product together.