Effective solutions with sustainability and the environment in focus
Develop products for home and garage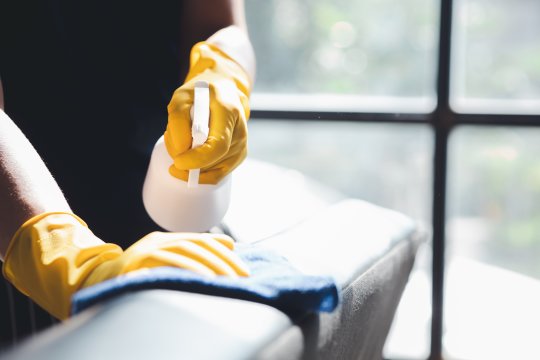 Cleaning and maintenance for hygiene and quality of life
In the household products category, you will find product concepts to care for and extend the life of surfaces, furniture, and textiles in your home. We also create effective products for your vehicles, tools, and garden. To develop optimal products for your brand characterized by environmental awareness, quality, and innovation, we work closely with you throughout the entire process. We have a high capacity in product formats, both in plastic, metal, glass, and aerosols.
---
Examples of product concepts we work with for homes and garages:

Household
Toilet and bathroom cleaning
Disinfection (more information)
Limescale removal
Degreaser
Window cleaning
Oven and grill cleaning
Textile and carpet cleaning
Stain removal
Furniture polish
Impregnation
Leather care
Shoe care
Garage
Lubricating oil
Silicone spray and sticks
Lock oil
Degreasing
Rust remover
Brake cleaning
Electrical cleaning
Compressed air spray/blow-clean
Antifreeze
Interior polish
Leather care
Starting gas
Glue and adhesives
Sealant
Garden
Wooden deck treatment
Products for pool/SPA baths
Products against algae and weeds
Repellent products against animals or insects
Nutrition for plants
Want to know more?
Contact us
---
Get in touch with one of our Account Managers to find out more about how we can develop and produce your next product together.