Vi make your product ideas come to life with users and the environment in focus
Develop products for sports, leisure and clothing care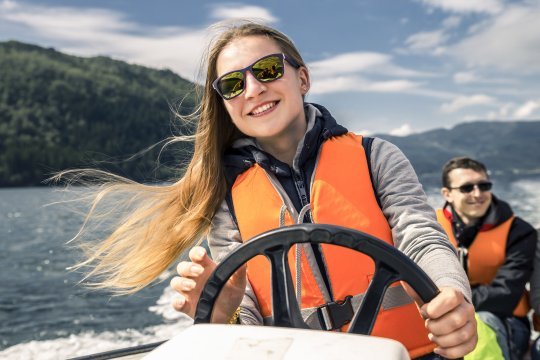 Products for results – before, during, and after activities
Health and an active lifestyle are a priority for many people today. Products that improve these experiences and activities are therefore also in demand and an exciting growing market. We are proud to develop and produce these products for several leading brands.
Preparation is often essential—lubricating equipment, impregnating textiles, or protecting your skin from the sun. But we also create products that are easy to take with you and apply on the go, from mosquito spray to products that improve grip. When it's time to wrap up and clean, we can create the formulations that get the job done – whether it's boots, boat covers, or art supplies.
---
Examples of product concepts we work with in sports, leisure, and clothing care:

Outdoor life, sports, and training
Insect repellents
Defense spray
Storm kitchen fuel
Impregnation and cleaners for tents and covers
Degreasing, cleaning and polishing for boats, etc.
Oils for bicycles etc.
Ski wax
Grip improver
Shoe, leather, and textile care
Textile cleaning
Impregnation
Shoe cleaning and shoe care
Products that counteract static electricity
Body care
Soap, shower gel, and shampoo, also for lake or sea
Skin cream and skin sticks
Deodorant and antiperspirant
Sun protection products
Disinfection and hand sanitizer (more information)
Animals and pets
Fur shampoo
Gloss products
Horse products
Want to know more?
Contact us
---
Get in touch with one of our Account Managers to find out more about how we can develop and produce your next product together.