Realizing product ideas for leading brands
Home & Household


Quality and sustainability in focus
Home & Household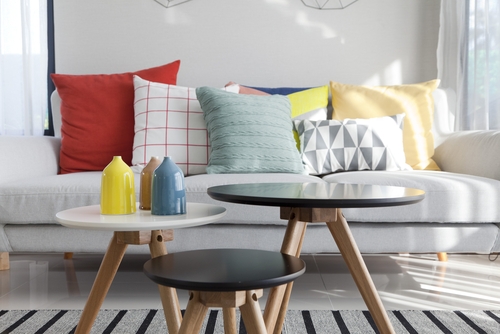 Home & Household products for cleaning and life quality
Within the category of household products, you will find products that take care of, and extends the life of, your home and your clothes. Paragon Nordic develops and produces products for your brand so that you can offer your customers products that are not only characterized by environmental awareness but also high quality and innovation. Together we evaluate both content and packaging in order to find an optimal solution. We can help you with products in a variety of packagaging formats depending on what is best for the end customer.
Click on the categories below to learn more!
Quality and environmental care in all that we do
The environment and quality are important criteria in the choice of products. Therefore experts on environmental legislation, quality and purchasing are integrated in our teams. Together we not only ensure that your product meets applicable requirements and legislations but also try to exceed them. Read more about our services here!
Cleaning products
Paragon Nordic has many years of experience in finding the right formulations och cleaning products that will make your home shine and smell good.
Many of the products we make are classified as cleaning products. Some of the product categories we work with are:
toilet and bathroom cleaning
lime removal
degreaser
spot removal
carpet cleaning
window cleaner
owen and grill cleaning
The environment and quality is always in focus when we realize your product ideas!
Furniture care
There is a variety of products in various application areas of furniture care, both for cleaning furniture and prolonging their life span. Some examples of products are:
Water proofing
Spot removal
Carpet and textile cleaning
Furniture polish
Wine stain remover
Different materials require different formulations and there is a lot to choose from when it comes to both packaging and raw materials.
Do you want to know more?
Contact us!
---
Please contact one of our Key Account Managers and we will tell you more about how we can develop and produce your next product together. You will find them HERE.