Realizing product ideas for leading brands
Sun, Sport & Leisure


Sustainability and quality in focus
Sun, Sport & Leisure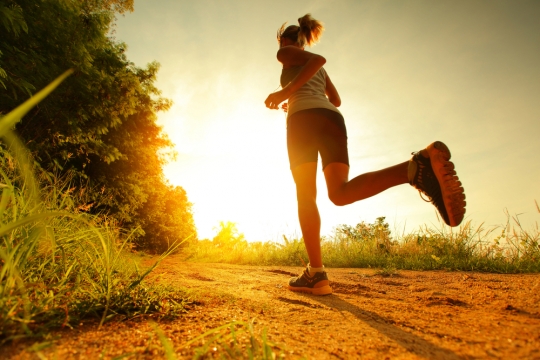 Sun, Sports & Leisure products for an active lifestyle!
Health and an active lifestyle is a growing sector. As people find their own way of building a healthy lifestyle, products that accompany and enhance the experience are a sought after. At Paragon Nordic we are experienced in developing and producing products that give the consumer a high value and enhance the consumer experience. Some examples of products that we can develop and produce for your brand are:
Clothing and shoe care
Styling and personal care
Deoderants
Suncare products
Equipment enhancing products such as bicyle oils and ski products
We also work with products for pets and animals such as;
Schampoos
Shine products
Horse products
Contact us and we can together find out how we can help you!
Do you want to know more about sunscreen products and how they work? Check out our sunscreen guide here!
Quality and environmental care in all that we do
The environment and quality are important criteria in the choice of products. Therefore experts on environmental legislation, quality and purchasing are integrated in our teams. Together we not only ensure that your product meets applicable requirements and legislations but also try to exceed them. Read more about our services here!
Tanning
Selftan products are growing rapidly in popularity as people become more and more aware of the risks of exposing themselves to the sun but still want to look lively and tanned. We help you develop and produce products for your brand in this category and can of course create products in different types of formats such as mousse, spray and lotion. Together we create the perfect product for your brand!
Suncare
The awareness of the need to protect our skin from the sun is high. The protection should be easy to apply, provide effective protection and be longlasting. Consumers with sensitive skin also prefer if the protection has a caring effect. When using Paragon Nordic to develop and produce your suncare products you can choose to use skin care base formulas that provide both protection against the sun and a nourishing effect for the skin.
Some of the product categories we work with are:
Sunscreen mousse
Sunscreen spray
Sunscreen as lotion/cream
Tanning products
After sun
Shoe & Leather care
Paragon Nordic develop and produce shoe and leather care products for our clients brands. Shoe and leather care products need to be up to date and require ongoing focus on innovation and environmental awareness. With both hygiene, functionality and performance in mind, we create products that meet your customers' demands. Some examples of products are:
shoe colours
shoe shine
shoe deoderant
water proofing
stain removal
shoe stretch
Depending on customer preferences we select packaging materials to fit the product. Environmental factors are taken into account in each area and we can help with consultations so that your products meet the classification you prefer.
Clothing care
There is a variety of products in various application areas of textile and leather care. Paragon Nordic has many years of experience in finding the right products proven to provide the best results. Some examples of products are:
Water proofing
Ironing starch
Spot removal
Different materials require different formulations and there is a lot to choose from.
Environmental requirements are taken into account in each area and we can help with consultations so that your products receive the classification you wish.
Lubricants
Lubricants is a broad product category that can be used for many different purposes. Paragon Nordic works to develop the right product for your niche. It may be consumer products such universal sprays, or for sports and leisure but it can also be specialty products for the lubrication of complex machinery working under great pressure and in extreme environments. Customer needs determine the choice of ingredients and of course the choice of packaging and accessories.
Skin care
Our skin is our largest organ and worthy of high quality products. We have experience in developing and producing skin care products in a variety of packaging formats and for different parts of the body. Some examples are;
Skin lotions
Glitter lotions
Tan enhancing products
Self tanning products
Sun care products
Intimate care products
Skin oils
Deodorants
Deodorants are a staple part of our everyday routine and necessary for any active lifestyle. We can help you develop and produce deodorants using several different techniques, such as:
Scented deo sprays
Antiperspirant deo spray
Deo sticks
Roll-on
Personal Care & Hair care
When working with personal- and hair care products we not only focus on their purpose but also on the consumer experience. Caring, rebuilding, rehydrating, refreshening or perhaps color protecting? We help you develop and manufacture products that both live up to your consumers expectations and enhance the user experience.
Some examples of product concepts we work with are:
Shampoo & Conditioner
Body wash
Shower foam
Hair treatments
The enviromnet and quality are always in focus when we develop and manufacture our clients products!
Styling
Our experience in hair care and styling gives you the ability to customize your offer to different audiences and develop your unique product just the way you want it. We have developed styling products for more than 40 years and have extensive development resources in this area. Furthermore, we are the largest CDMO partner in the Nordic countries that can offer you development and production of both aerosoles and other packaging formats. This way we can offer you help with our entire product range. The environment and quality are always in focus!
Some product categories we work with are:
Hair sprays
Dry schampoos
Hair Mousse
Hair gel
Salt water spray
Hair wax
Insecticieds
Many have problems with some kind of insects or vermins. Whether it be ants, flies, wasps or mosquitoes, there are solutions. We help you with filling registered products, and can develop and produce disinfectant sprays and cleaning products.
There are special rules for the marketing of biocides and here we can help you so that everything goes right. This of course also applies for the labeling of these products. Depending on customer requirements, the product can be filled in an aerosol or pump bottle. The development and production also takes into account the environmental requirements of each area and we can help with consultations so that your products receive the classification you wish.
Do you want to know more?
Contact us!
---
Please contact one of our Key Account Managers and we will tell you more about how we can develop and produce your next product together. You will find them HERE.