Navigating the product djungle
Product Guide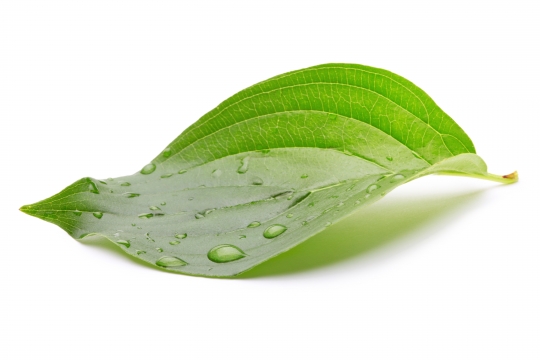 Navigating the product djungle
Regardless of if you are a consumer or a brand owner you will be faced with questions regarding ingredients, eco-labeling, packaging choices and other parameters that have an effect on your product decisions. These choices are often surrounded by words that are sometimes not clear. What does organic, ecolabelled and vegan mean? And what packaging types are best? On this page we want to contribute to clarify some of these words. Below you will find information regarding:
Ecolabeling
Concepts and legislation
Advantages of aerosoles
share
Environmental labels
---
There are environmental labels within most product areas. Below we explain some of the product labels that are often seen on the nordic market. The information is gathered on each of the labels´ homepages. Please let us know if there are any labels that you are missing!
Cosmetic products
Concepts and legislation
---
Today there are many different concepts used in the marketing of products and its ingredients. As a consumer, we also place high demands on the products we buy and expect them to live up to our expectations. But what does it mean when a product is vegan? And did you know that no cosmetic products produced in Europe can be tested on animals by law? At the same time, there is no legislation regarding how much of the ingredients in an organic product should be organic. We hope to help in shedding som light on some of the terms here!
Cosmetic products and animal testing / Cruelty Free
Many consumers inquire about products that have not been tested on animals, also known as cruelty free products. In the European Union it has been forbidden by law for companies producing and developing cosmetic products to test their products on animals since 2004. Since 2013 there is a total and complete ban on all animal testing, both for testing the products and its ingredients. The reason this is not prominent in cosmetic marketing is simply because it is a question of following the law. At Paragon Nordic we of course follow the law and all products developed and produced by us are, as they say, cruelty free!
Vegan cosmetic products
Vegan products are products that do not contain ingredients from animals. No parts of animals or substances produced by animals are allowed, examples of this is f.eg beeswax or honey. Vegan Society is an example of an organization that offers labels for vegan products. Read more about them here: https://www.vegansociety.com/ If you're unsure if your product is vegan, look at the product's ingredients! If you want to know more about a products content, please contact the company that sells the product!
Organic products and ingredients
Today, products are often organic or have organic extracts. An ingredient called organic must be cultivated, so water can never become organic. In addition, the ingredient must come from a controlled crop that does not allow pesticides. It is also important that the origin of the ingredient can be verified. There are currently no regulations in Europe that state what or how much of an organic raw material an organic product should contain.
However, there are several labels that certify organic products. The labels have different requirements when it comes to how much of the content should be organic, it however usually requieres them to contains more than 85% organic raw materials. Some examples of such certifications are: SOIL ASSOCIATION, USDA, NATRUE, ECO GARANTIE, ECO CONTROL, NPA.
Natural products and extracts
The word 'Natural' is wider than organic, it includes all substances coming from nature. Thus, water, plant oils and clay can also be included. A natural raw material can thus be a mixture of cultivated and natural ingredients, it is not per definition "worse" than an organic but since its origin can not always be verified, it falls into another category.
A natural raw material is processed as little as possible and if it is a sustainable ingredient, it is grown without chemical pesticides and manure. They are therefore said to retain their natural antioxidants, vitamins and fatty acids.
Parabens
A paraben is a preservative used in beauty products to extend its durability. There are many different types of parabens, and some of these have been shown to have a hormone disturbing effect in studies. Many companies and brands therefore choose to use parabens that don't have these effects or other types of substances.
PRIO-substances
The Swedish Chemichals Agency Guide PRIO provides examples of hazardous substances, but is primarily intended to provide knowledge of how you can carry out assessments of which chemical substances are acceptable from a health and environmental point of view.
Packaging options
Aerosols
---
In the choice of product, packaging is also an important component from a sustainability perspective. Today, we are actively working to find packaging types that minimize the amount of packaging per product, recyclable materials and materials that can facilitate the product's durability. Paragon Nordic works with all types of packaging materials, but as we are the largest aerosol manufacturer in Sweden and have unique expertice in this area on the Scandinavian market, we will here review the benefits of the aerosol packaging alternative.
Propellants
After freon was banned in Sweden in 1979, the propellants that are used in aerosols are not harmful to the ozone layer. Green DME can also be used as an aerosol propellant, this is a propellant produced from renewable raw materials.
Sealed Packaging
The aerosol is a sealed packaging format that prevents spill and external impact. It therefore has no need for preservatives and maintains hygiene levels when used as bacteria and dirt can not enter the product.
Efficiency in use
The aerosol ensures the correct dosage during use. Unlike other packaging options, the product can also be used until it's completely empty and therefore minimizes waste. Moreover, the product does not age, and can therefore more easily be used until its empty due to longer shelf life.
Recyclable packaging
The packaging is fully recyclable.
Less waste
The packaging is the application tool - no brushes, rags, sponges etc. are needed. This minimizes hazardous waste such as materials, laundry liquids etc..
Durability
Products distributed in an aerosol package also have the advantage of needing less product per dose of product than other packaging options, resulting in a longer usage period and less waste.